Registered Massage Therapist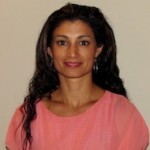 Kara Richards, RMT, graduated from the 3000-hour program at West Coast College of Massage Therapy and has been practicing since 2003.  Observing and experiencing the positive effects of manual therapy inspired Kara to pursue a career in massage therapy for herself.
Kara works to assess and correct of the body's soft tissues resulting in decreased pain, improving balance and function.  Further education in the areas of myofascial release, joint mobilization, muscle energy technique and soft tissue release contribute to successful treatment.  One of the most challenging and enjoyable aspects of massage therapy for Kara is understanding and meeting each individual clients treatment needs and working toward those goals together.
HOURS: Monday & Tuesday 8am-5pm; Wednesday 9am-6pm; Thursday 10am-7pm