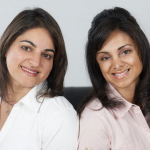 Ten years have flown by, and we extend a HUGE thank you to all of our patients, friends and family for supporting us on this journey. This is a reflection on those last 10 years, where we came from, what has changed and where we see the future of Back to Wellness:
It's been 10 years since you opened the doors of BTW, how has BTW improved over the last 10 years?
Dr. Kassam:
"Our team started with just the 2 of us – Dr. Rozina and myself. Today we have 8 practitioners plus 3 front staff. Over the years we have tried to improve the experience that each of our patients have once they walk through our doors. We're continuously educating ourselves in our own disciplines, in professional grade products, and in customer service. Our health practitioners, with their individual expertise, collaborate continuously on the care of a patient and we strongly value an integrated approach in patient treatment and will continue to grow in this direction. This is, after all, the future of health care. Moving into a brand new space this Spring was, I think, a true testament to our dedication to our centre."
What has changed in the wellness industry in the last 10 years?
Dr. Budhwani:
"After being in the health and wellness industry for over 20 years these are my impressions of the Health & Wellness Trends:
Prevention: Individuals are no longer being reactive in their approach to seeking health and wellness issues when they surface but they are now becoming more pro-active by modifying their lifestyles in order to prevent diseases and achieve a better quality of life.
Anti-Ageing: The baby boomer generation as well as the younger generations have become increasingly more concerned about improving and maintaining healthy and active lifestyles.  These consumers are spending more money on healthier foods, exercise equipment, gym/yoga memberships, and supplements.
Healthy Food Choices: The trend to choose foods that are minimally processed with no hormones, antibiotics and that contain a lower percentage of fat, sugar and sodium is on the rise.  This was a response that came about from BFY (Better For You), fortified/functional foods, and organic foods that have become very popular and more easily accessible.
Where do you see BTW in the next 10 years?
Dr. Kassam:
"In the next decade we'd like to see our centre as an established integrated health centre – where we collaborate with various medical professionals – such as pediatricians, midwives, medical doctors, and rheumatologists. Some of these relationships are current but we will continue to nurture these and grow our resource base. We feel this is the best approach for patient health care and we'd like to have it available to our patients. "
What do you wish more people knew about BTW and the Wellness industry?
Dr. Budhwani:
"I think when patients come in to see a doctor or a therapist, they may not realize that we take a very patient-centered and a holistic approach to their health.  Their care is comprehensive and timeless – all of their health concerns including the minor ones are considered important and addressed.  Patients should get care when they need it and where an integrated approach is required, our doctors and therapists collaborate to provide the most effective treatment. The other fact that might surprise people is our focused areas.  For instance, our practice includes a lot of prenatal and post natal patients as well as children.  We also see a lot of patients that suffer from allergies, hormonal changes, weight issues and stress related conditions."
Why do you do what you do? 
Dr. Kassam:
"Naturopathic Medicine was a natural fit for me. Growing up did not involve Tylenol and children's cough medicine. It was anything but. Whether the approach was rest and fluids, eating particular foods or a remedy my great grandmother would use – the option was never pharmaceutical drugs.
I naturally gravitated towards an undergrad in Nutritional Sciences at UBC. And when I learned of naturopathy it was an instant connection. After 8 years of acquiring a strong foundation in the field I started my practice in 1998 and never looked back.
Everyday I have the opportunity to improve the quality of life of each patient I see. And it's with the approach of addressing the cause via natural medicines and non-invasive treatments.
I feel fortunate to have found a career that genuinely makes me happy each day I go to work."
Dr. Budhwani:
"I was a Kinesiologist for a few years creating active rehabilitation programs for motor vehicle accident victims before I was introduced to Chiropractic.  Some of my clients at the time were recovering from their injuries quite quickly when they saw a Chiropractor in conjunction with getting exercise therapy.  It didn't take long for me to decide that this is what I wanted to do for the rest of my life. Yes, this meant another 4 years of school but it was worth it.  To be able to use only my hands to align joints and improve the functioning of the muscles, spine and the nervous system was fascinating to me.  I can't believe it's been almost 13 years since I started practicing.  My patients give me so much in return and I'm looking forward to practicing Chiropractic for many more years."