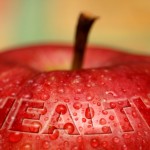 We are excited to offer you a wide variety of services, now including a Physiotherapist and an Acupuncturist. Did you know that all of our services compliment each other?
Taking advantage of multiple modalities in your path to wellness allows you to tackle your whole road of wellness, from the start to the end and longterm maintenance. We often only seek out wellness practitioners when something is ailing us, when we are ill or in pain and are looking for a solution or a resolution for our discomforts. Often the things that ail us and cause discomfort or pain, are a result of our lives. We invite you to look at these modalities as a tool of maintenance, just like changing the oil in your car, various modalities can be used to make sure your body function properly throughout your life.
Our services compliment each other, and many modalities can be used in combination to alleviate symptoms and long term care. Are you interested in trying a couple of different modalities, want to know how they compliment each other? Let us know, or ask during your next appointment!