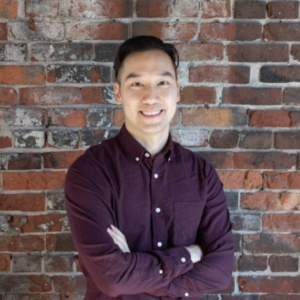 Brian completed his Masters of Physical Therapy degree at University of Sydney. He worked in Sydney where he gained valuable experiences from working with a variety of patients; this includes, but not limited to post-operative, neurological, and musculoskeletal conditions.
During his time in Sydney while working as a physiotherapist, Brian was also doing sports coverage for basketball and rugby games and tournaments. Brian also participated in running events assisting runners with soft-tissue massage to best prepare them for their race.
His treatment approach includes a thorough assessment and education to help you better understand your body. Brian encourages a proactive patient engagement to help you recover and reach your full potential. With an avid interest in all types of musculoskeletal and sport injuries, Brian is eager to help those looking for preventative education and personalized care through exercise prescription and manual therapy.
Brian's mission is to ensure you feel more confident at working towards your goals while enjoying the recovery process throughout your time together.
Outside of work, he also enjoys staying active – whether that be at the gym, playing basketball, or hiking. As much as he enjoys staying active, relaxing with a cup of coffee is always nice.
Brian Hua Hours
Mondays and Wednesdays from 12 -4:30pm
request an appointment with our local physiotherapist