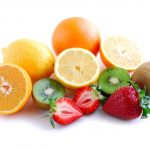 by Dr. Alexa Rauscher, Naturopathic Doctor
I have been very fortunate in my life when it has come to eating well.  I grew up in a household where my Mom could make an amazing dinner out of "nothing".  I would open the fridge, like most children, and complain that there was no food in it.  Somehow, my Mom would make a wonderful meal despite having "no food" in the fridge.
As I grew up, I always seemed to be surrounded by wonderful self-proclaimed chefs.  All my siblings love cooking, my best friends cook and I even had a partner who was a chef at numerous restaurants.  But it eventually came time where I could no longer mooch off of the talent of others, but needed to start to cook for myself.
At first the task seemed quite daunting.  But, I came to be able to make what came to be known as my "staples"- a couple of recipes that I cooked really well.  Over time, I became bored of these staples and once in a while, I would be adventurous and make something completely different.  In this process I came to realize something…that I too had a talent in the kitchen.  That cooking can be fun and enjoyable.  I began taking risks and making things that I never knew I could.
This is where I am at now.  I am starting to cook new meals, new recipes, with ingredients that I am slowly becoming more familiar with.  I have been enjoying the process so much that I have found myself telling people about it.  And the response I get has been fantastic.  So many people seem interested in wanting to try the recipes for themselves.  That is where this first installment has come from.  I have decided to challenge myself each week with a new recipe and write reviews on each new recipe.
So please follow me as I start to learn and grow in the kitchen.  I encourage you to take this leap with me and try these new recipes out for yourself.
Stay tuned for the first recipes:
Lamb Coconut Curry
Dairy Free Butter Chicken
Beef Stew
Cumin Scented Black Rice and Quinoa
Pomegranate, Orange and Beet Salad
Quinoa Breakfast
I look forward to this adventure as I hope you do as well.