Dr. Eric Vermander, B.Sc., DC
Doctor of Chiropractic, The University of Western States – Chiropractic College Bachelor of Science, Honours, Human Kinetics, University Of Ottawa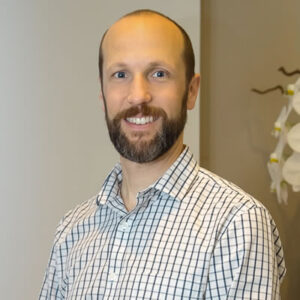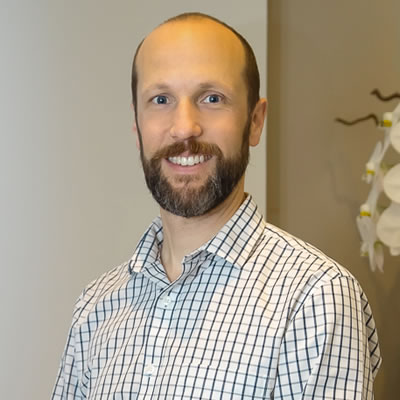 At a young age, Dr. Eric Vermander found himself curious about how the human body works and why it responds the way it does as he was training for mountain biking and cycling competition. This inquisitive desire naturally led to a path where he completed his Bachelors of Science, Honours, in Human Kinetics at the University of Ottawa in 1999. Chiropractic healthcare is a combination of natural and conservative, physical medicine. It was a perfect fit. Dr. Vermander graduated from The University of Western States – Chiropractic College in Portland, Oregon in 2009. Dr. Vermander is trained as a primary-care physician and considers the whole body, mind and lifestyle when addressing patients. Dr. Vermander practice's diversified chiropractic adjusting and is fully certified in Active Release Technique (ART).
ART is a hands-on, movement-based, soft tissue technique that treats problems with muscles, tendons, ligaments, fascia and nerves. Headaches, back pain, carpal tunnel syndrome, shin splints, shoulder pain, sciatica, plantar fasciitis, knee problems, and tennis elbow are just a few of the many conditions that can be resolved quickly and permanently with ART.
Dr. Vermander uses his hands to evaluate the texture, tightness and movement of muscles, fascia, tendons, ligaments and nerves. Abnormal tissues are treated by combining precisely directed tension with very specific movements. ART has over 500 specific treatments all of which are unique to ART. ART is not a cookie-cutter approach.
Additionally, Dr. Vermander is educated in Kinesio-Taping Technique [www.kinesiotaping.com], Graston Technique [www.graston.com] and prescribing natural nutritional supplements.
Dr. Eric Vermander's Hours
Mon: unavailable
Tue: 10am-7pm
Wed: unavailable
Thu: 10am-7pm
Fri: unavailable
Sat: 9am-2pm (alternating Saturdays)
request an appointment with our local chiropractor