Registered Massage Therapist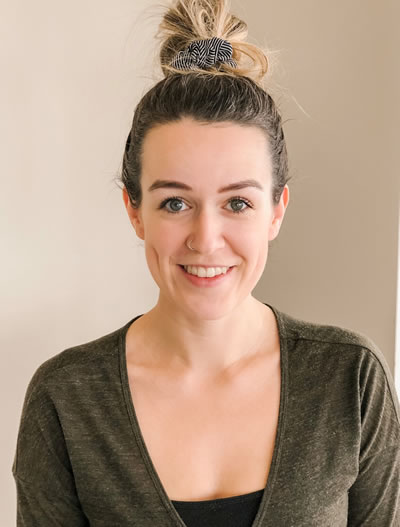 Emily Smith graduated from the West Coast College of Massage Therapy in 2015. Since then she has furthered her education in lumbospelvic pain, assessment and treatment. She also has experience and a special interest in treatment of pre/postnatal women and kids, especially since becoming a mom herself.
Through her time as a massage therapist, Emily has become familiar with treatment of whiplash, headaches, muscle tension, and postural dysfunction. Emily uses a variety of techniques including myofascial release, joint play, Swedish massage, trigger point therapy, muscle stripping, and stretching. She will be sure to give you tools to continue care at home such as remedial exercises, hydrotherapy tips, or various stretches. During downtime, Emily enjoys relaxing with family, exercising, and doing hot yoga.
Emily Smith's Hours
Mon: 8:10am – 3:30pm
Tue: 8:10am – 2:20pm
Wed: 8:10am – 2:20pm
Thu: unavailable
Fri: unavailable
Sat: unavailable
request an appointment with our local massage therapist