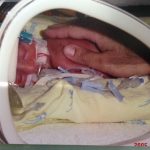 This month Back To Wellness Centre is raising awareness and strongly supporting the BC Women's Hospital -Hope Starts Here Campaign in support of the BC Women's Newborn ICU, one of the most unique and complex medical environments anywhere in BC.
In 2005, my son was born eight weeks premature weighing in at only three and a half pounds. While thirty-two weeks gestation is not considered dangerous, his birth was preceded by very serious complications beginning at twenty-four weeks gestation. It is never an experience anyone expects to have; no parent ever wants to hear that their baby has to be born two months early. This tough reality was softened by the support of family and a group of doctors from the Women's Hospital that promptly took me under their care.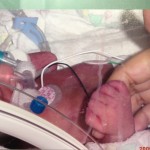 The experts that I later referred to as 'The Dream Team', consisted of a hematologist, an internal medicine specialist, a neurologist, an endocrinologist and an obstetrician. My husband and I met two to three of these specialists each week for the next eight weeks. The interdisciplinary team including the nurses and other support staff, worked together in taking care of us and our baby. The compassion and level of care we received made us feel very looked after at every moment that we were at BC Women's Hospital.
Those countless appointments ended abruptly when I had to be admitted to Women's Hospital on December 25th, 2005. Despite it being the holiday season, the staff did not miss a beat. Our son was to be born just four days later. He spent his first few days in the Neonatal Intensive Care Unit, a place we will never forget.
While the ICU seemed scary with our neighbours being very small, premature newborns (some under two pounds) attached to life support machines, we could not have imagined a safer place for our son. It was not uncommon to see and hear a baby flatline but in a matter of seconds, the nurses were doing what they could to resolve the situation. They really were an extension of my Dream Team. They helped us adjust to the difficult environment by making sure we were doing okay and answering all of our questions.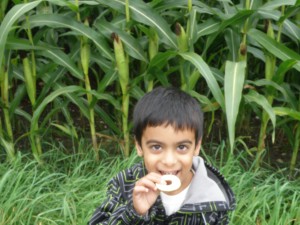 My husband and I will forever be grateful for the quality of care, competence of the staff and empathy we felt from every healthcare professional we encountered. I can say with utmost confidence that BC Women's Hospital saved my life and that of my son's. Today he stands as a healthy, energetic eight year old boy, living and loving life.
Thank you BC Women's Hospital. As a deeply indebted mother, wife, Naturopathic Doctor and co-owner of Back To Wellness Centre – I am beyond proud to be a donor of BC Women's Hospital and Healthcare Foundation.
Please consider making a donation in support of all of BC's tiny little humans who need your support!