Registered Clinical Counsellor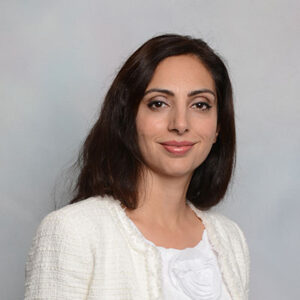 Parminder Mann comes from a rich back ground of academic achievements including education, biology and counselling. Over the years she has completed a Masters of Art degree in Counselling Psychology as well as a Bachelor's degree in both Cell Biology and Genetics, as well as a Bachelor of Education in Biological Sciences. Prior to entering the counselling field she taught Biology at Kwantlen University to young adults and high school students.
Today Parminder works with her clients on a variety of issues including anxiety, depression, trauma, pain, self-esteem, insomnia, personal growth/life balance, recovery from motor vehicle accidents, and communication skills. A key part of her practice is helping clients with gradual return to work and/or improving efficiency with functioning in the workplace.
She is also certified in Eye Movement Desensitization & Reprocessing (EMDR) which allows patients through a structured therapy to reduce the emotions, thoughts, beliefs and physical sensations associated with past trauma. Effectively it can change the way that memory is stored in the brain.
Through her exposure to biological sciences, education and counselling and her vast years of experience with clients of all ages she continues to enrich her skill set and enjoys expanding her knowledge base.
Parminder Mann 's Hours
coming soon.
request an appointment with our local counsellor