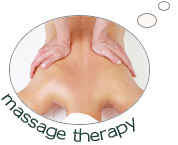 If you have ever had a massage, you probably already know that it feels good as somebody works to release the kinks and tension from your body, but did you know that there are other benefits too?
Relief from Chronic Pain, Sports Injuries, strains and pains, Chronic Fatigue, Headaches, Anxiety and depression, Pregnancy and Labour support and Post Surgical rehabilitation are just some of the other conditions that can be treated with regular Massage Therapy sessions.
Regardless of the reason you decide to seek out Massage Therapy, in can be an extremely powerful tool in your overall health. It is estimated that our problems and symptoms and diseases are 90% caused by stress, not only does booking yourself a massage allow you to have some downtime, it alleviates some of that stress!
If you have never had a massage before, here is what you can expect when you arrive for your appointment;
A consultation and review of your medical history and you current condition/injury
Your therapist uses information collected in your consultation in order to determine the best approach for treatment, therefore it is important that you do not leave anything out.
The goal of your massage therapist is not only to relieve your current symptoms but working to prevent them from occurring again.
Treatment is hands-on, but you remember you are always in control and it is up to you to let your therapist know if the pressure is too much or not enough, if you are experiencing pain or any discomfort in any way.
You will be properly covered for privacy if the body needs to be exposed for effective treatment.
Follow up appointments will continue to focus on any current symptoms you are experiencing.
Depending on the extent of your symptoms and the history pertaining to them, multiple visits may be necessary in order to relieve your symptoms, there is no guarantee that one session will "fix" you.
Receiving a massage can do you a world of good and frequent massage can do even more!  Look at massage as investment in your health, and not just a modality that you turn to when symptoms arise but more of a preventive tool. Just because massage feels like a pampering treat doesn't mean it is any less therapeutic.
Consider massage appointments a necessary piece of your health and wellness plan, and work with your practitioner to establish a treatment schedule that best meets your needs. Please note: Many extended health care providers offer an "allowance" for Registered Massage Therapy, check with your provider to see what you are covered for & book your next appointment today!